Oksana PMU - Permanent Makeup
Permanent Make Up

Make an Appointment
Do you have questions about Permanent Makeup?
Call us: +90 530 408 31 14 or leave your contact information we will call you.
Permanent makeup
With over 5 years of experience, Oksana Peeva has been making permanent make-up applications in İstanbul-Nişan...
VIEW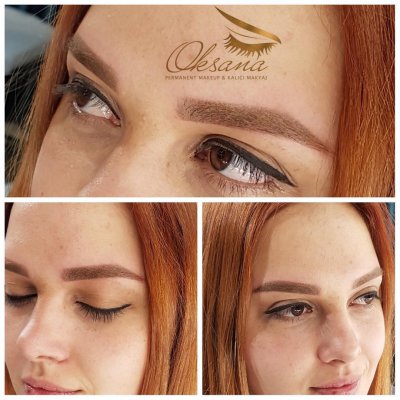 Silk eyelashes
Our Eyebrows and Eyelashes Oksana Peeva comes alive in the hands of permanent make-up!
VIEW
Skin care
Not to hinder your skin's routine care is very important for a good and smooth appearance!
VIEW
Employees of smiley face ..
The behavior of our employees is very important to you ..
Regular Business Hours
Our company is ready to serve you have sat streamline the working hours .
Just as you want
Our doctors apply everything you want to carefully listen to all your wishes ..
You Furnish
You can set as desired appointment times ..
Sincerity
To follow to deal with you as our employees are asked to learn the state level